50th Class Reunion - 2014
Oh, what a time we had!
Friendships renewed, memories shared, good times savored, a new chapter begun — our 50th reunion was all that and more.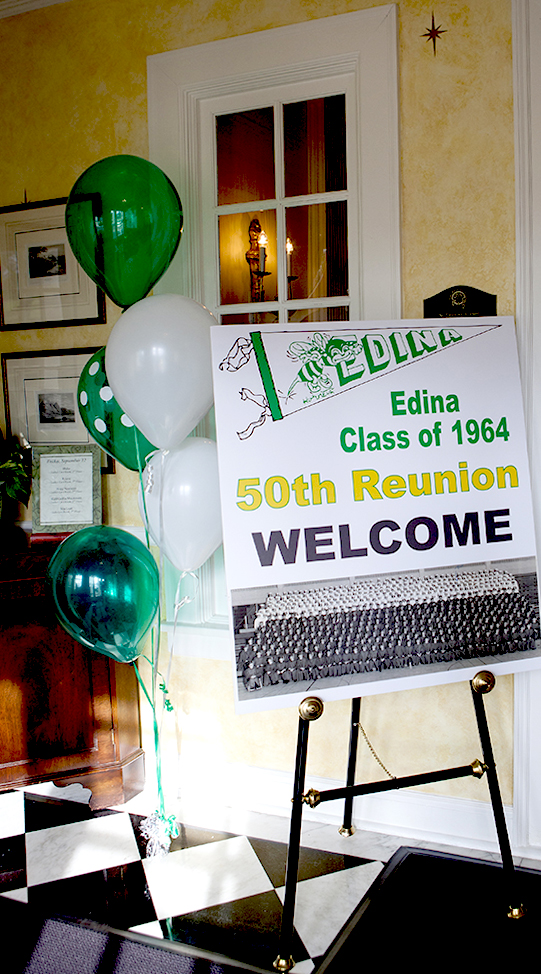 A heartfelt thank you to all who contributed to the success of our big night:
Our gracious MCs Tom Adams and Louy Diracles for taking us back to the Sixties and getting our hands clapping and topes tapping.
Dick Lindskoog for the flowers that set Minikahda abloom.
The hardworking reunion committee, still on the job connecting classmates.
All of you who donated extra funds to help meet our reunion expenses and ensure that the website lives on.