Basketball Team
Keith Hilgendorf dug out memorablia from that iconic 1964 State High School Basketball Tournament (which cost 25 cents!)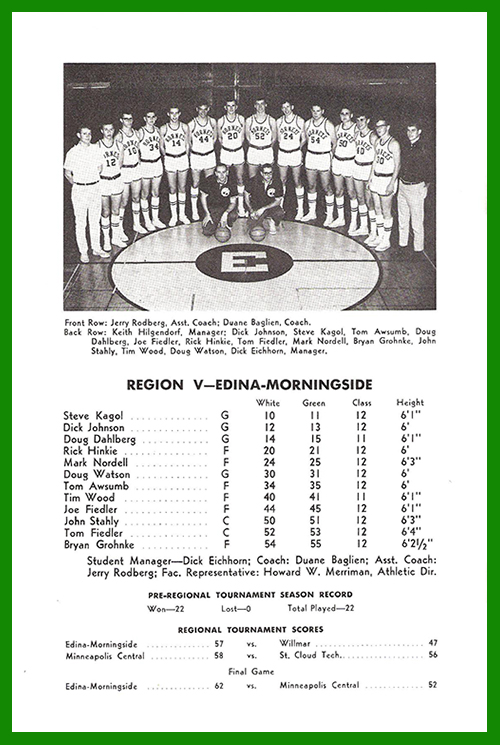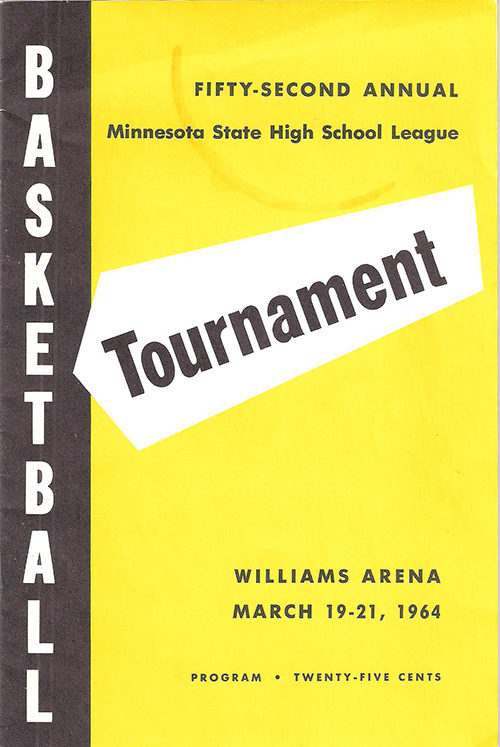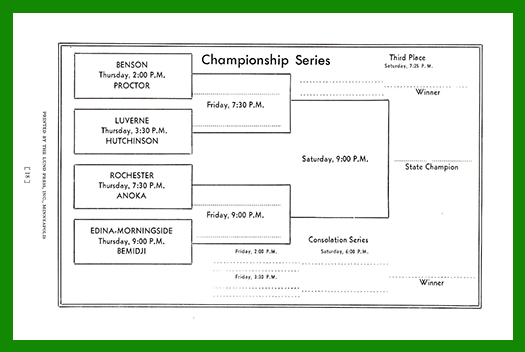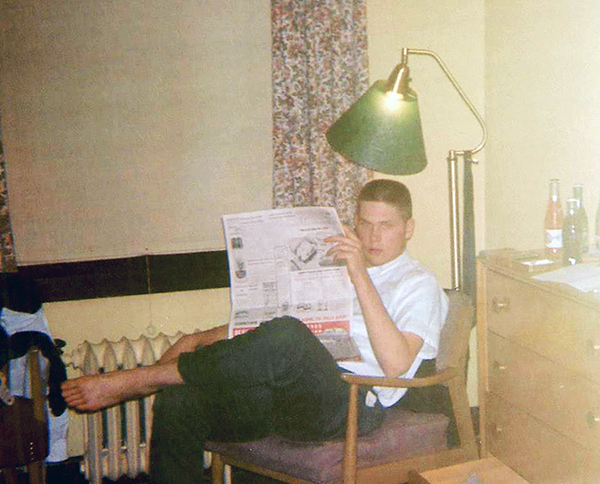 Our star forward, Bryan Grohnke, reading Sid's column in the Star Tribune amidst a stash of two Orange Crush and one Coca Cola - all in bottles!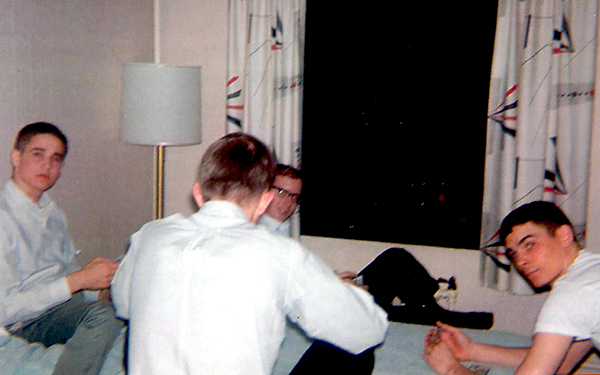 Second string captain, Ric Hinkie (back to camera) keeps guys loose with a game of "Go Fish"- others are (L-R) John Stahly, Dough Watson and Joe Fiedler. Personally I think it was a game of 5 card stud Aces low.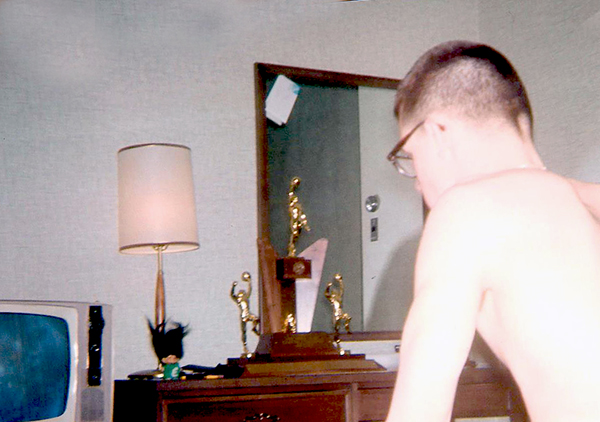 Starting guard, Steve Kagol, focused on Gunsmoke (notice b&w TV) while safeguarding the 3rd place trophy!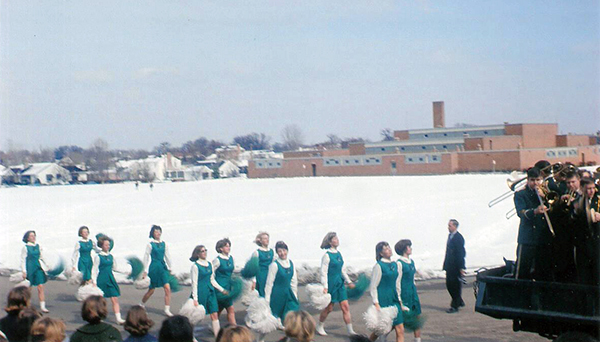 Sunday's triumphant parade (returning to the high school) led by our uniformed band and fantastic cheerleader squads.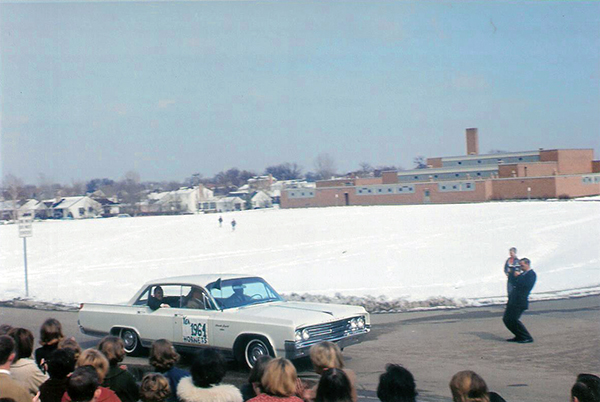 First car with coach Baglien in the front seat and coach Rodberg behind.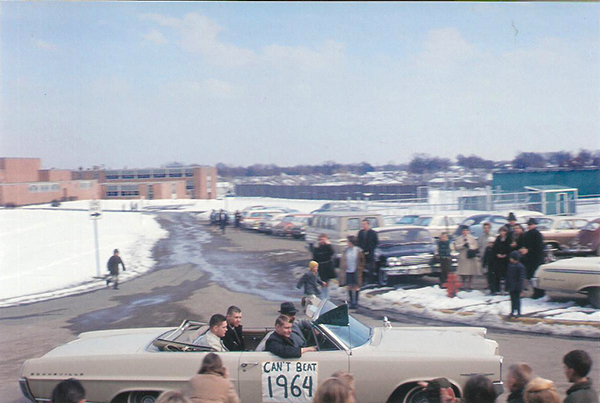 Players got the convertibles: Bryan Grohnke, Dick Johnson and the security guard/water boy, Hilgendorf.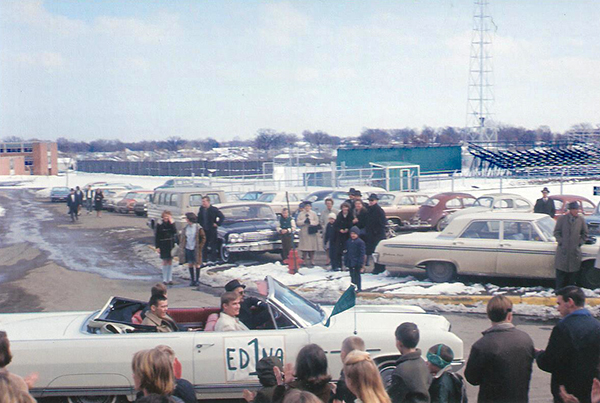 Notice the Business and Higher Learning Club's creative logo on the convertible carrying the junior reserves- Tim Wood and Doug Dahlberg.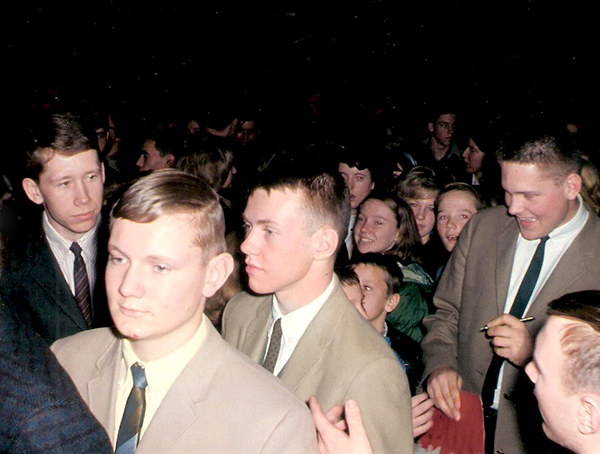 Fighting through the adoring fans in the gym: Mark Nordell, Keith Hilgendorf, Dick Johnson and Bryan Grohnke. NOTICE the dress code: camel tan sport coats (from Lancer's), button down collar shirts and ties - clip no doubt. Well, at least 3 out of 4 got the message - Mark generally followed his oun routine, pushing the envelope.