Early Years
Growing up in "the country"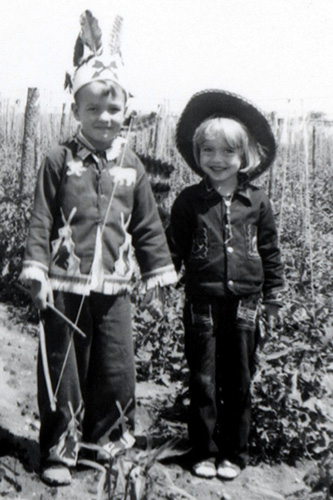 The wild-western suburbs: Norman Miller and Nancy Miller play on Nancy's grandparents' farm south of where Valley View Road is now, ca. 1951.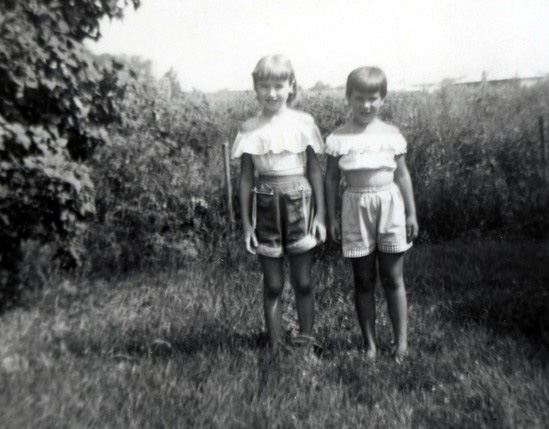 Nancy Miller and Betty Garrison have plenty of room to roam, ca. 1954.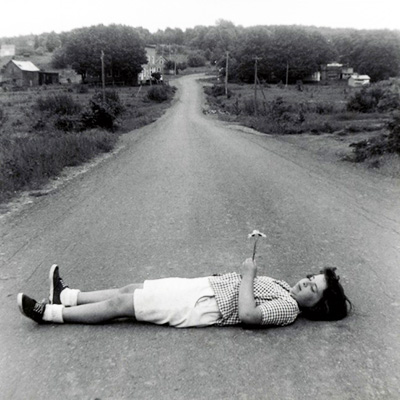 Betty Garrison finds a quiet spot on W. 64th Street, ca. 1956.
Off to school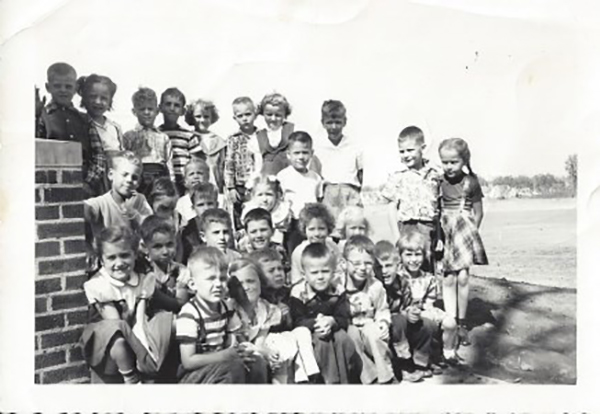 Mrs. Glover's kindergarten at Morningside School, 1951-52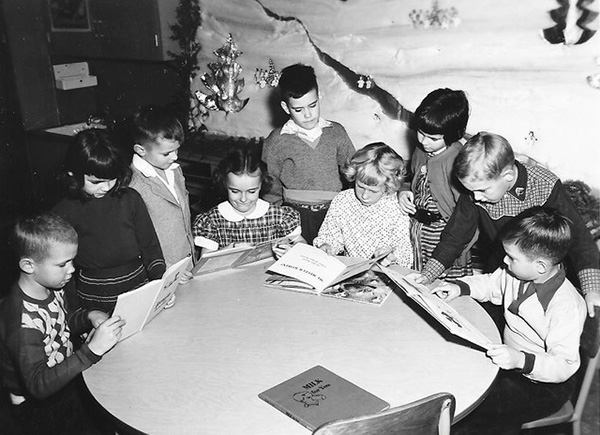 Concord School reading group, ca. 1952. Among those poring over their books are Dana Price (second from left) and Cindy Tripp and Sue Palen (fourth and third from right).
All dressed up at Southview Jr. High
L to R: Sally Ewing, [??], Patsy Post, [??], Joan Seashore, [??], Merrikay Nelson, Sue Short, Bev Elving, Betsy Cook, [??], Becky Wingert, [??], Sally Lewers, Patty Paulson and Kathy Stebbins.
Cheryl Jones and Nan Brown
Faces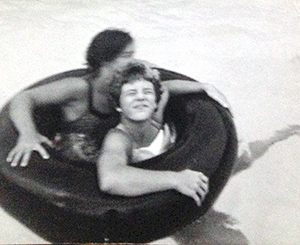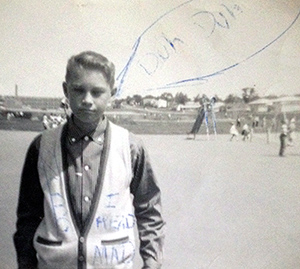 Jody Anders Doug Fisher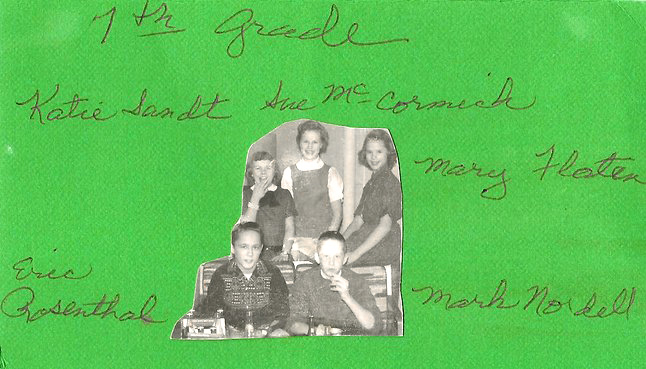 A page from Anita Schwarz's scrapbook, with apologies to Eric Rosendahl.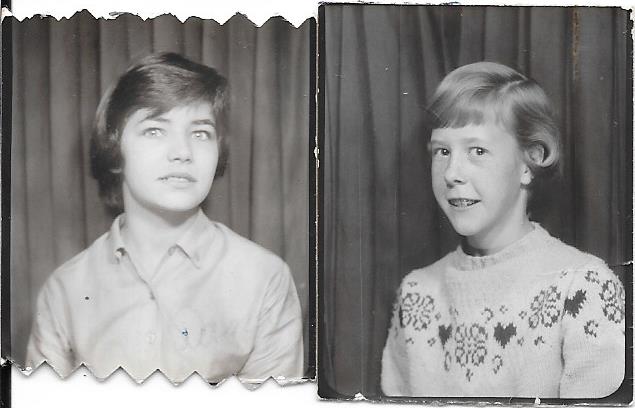 Dana Price Cindy Tripp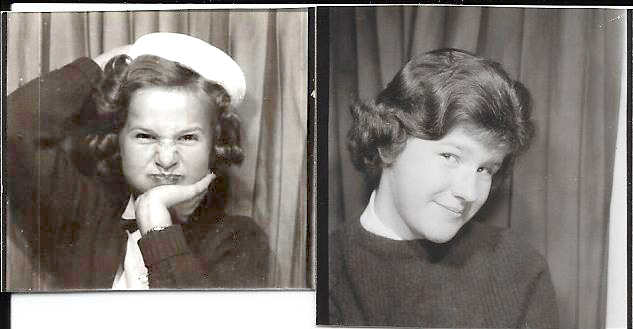 Sue McCormick Sue Short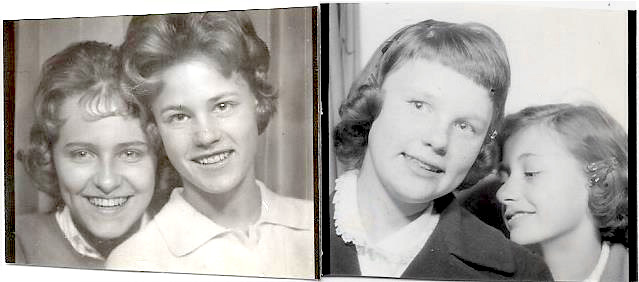 Nancy Retherford and Julie Hilleren Merilee Buchanan and Sue Oskey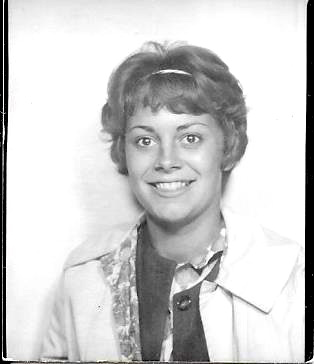 Judy Magnus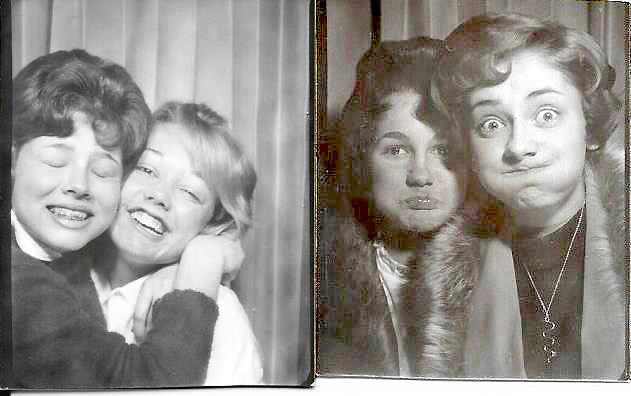 Jody Anders and Linda Dobie Sue Palen and Cathy Lund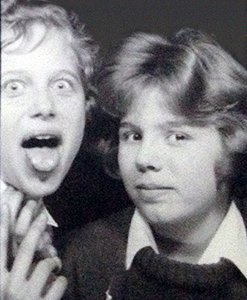 Joan Seashore and Jody Anders
Scouting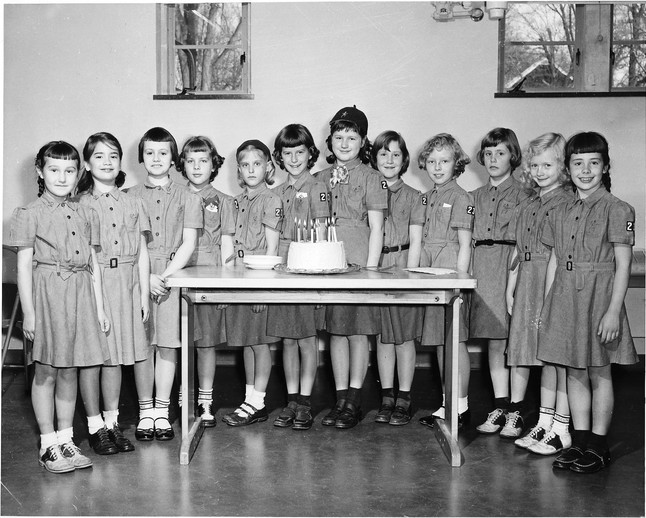 Brownie Troop 23 (Wooddale/Concord)
L to R: Jane Dornfeld, Barb Simpson, Beth Tinkham, Barb Subak, Joan Adamson, Ginny Lindow, Sue Short, Linda Nystrom, Bev Elving, Jan Mercer, Diane Kiesau and Lindy Krueger.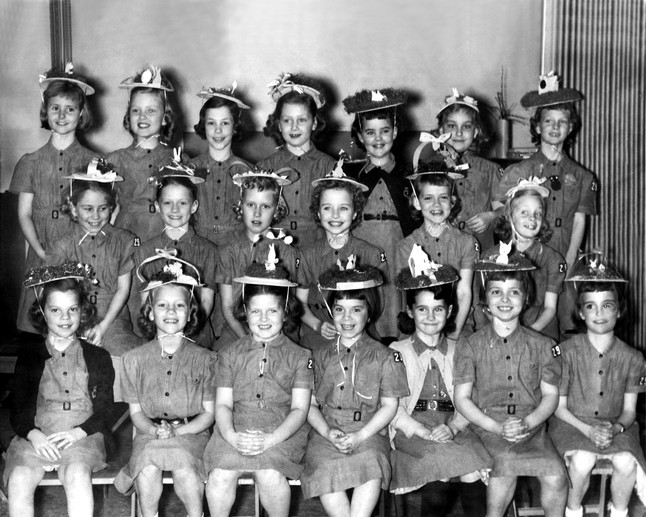 Concord Brownie Troop #29 modeling their paper-plate Easter bonnets
Back: Linda Dash, Pam Palmer, [??], Kirsten Strand, [??], Pat West, [??].
Middle: Suzanne Lee, Donna Dunker, Sandra Lash, Nancy Miller, Candy McMahon, Dale Bailey.
Front: Martha Wallen, [??], Cindy Sonnesyn, Betty Garrison, Sue Palen, Barb Hansing, [??].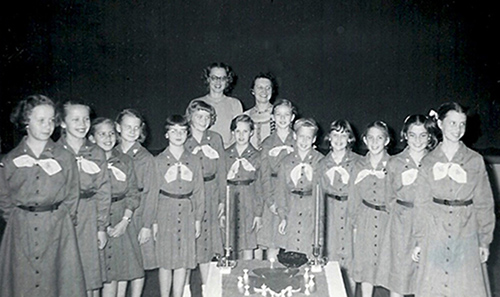 Morningside Girl Scout Troop
L to R: Barb Baston, Ann Rose, Diane Jensen, Gail Hughes, Ginny Bayers, Barb Joyce, Carol Dickey, Kea van der Ziel, Patty McPeek, Cookie Kjos, Mary Robb, Cheryl Pacini and Betsy Cook.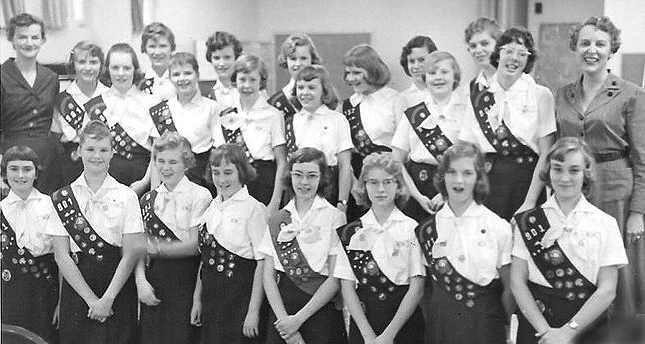 Seni
or Girl Scout Troop #901
Back:
Mrs. Lane, Jo Anne Pettes, Anita Schwarz, Bonnie Duoos, Kathy Kellogg, Lee Ann Vizzier, Cindy Tripp, Sue McCormick, Katie Sandt, Kiki Mitchell, Gayle Thompson, Mary Cooper, Lauren Weck, Diane Dillner, Mrs. Sandt.
Front: Pat Shelledy, Mary Flaten, Gretchen Skow, Mary Thorne, Denise Peterson, Bonita Harris, Janice Lane, Pat West.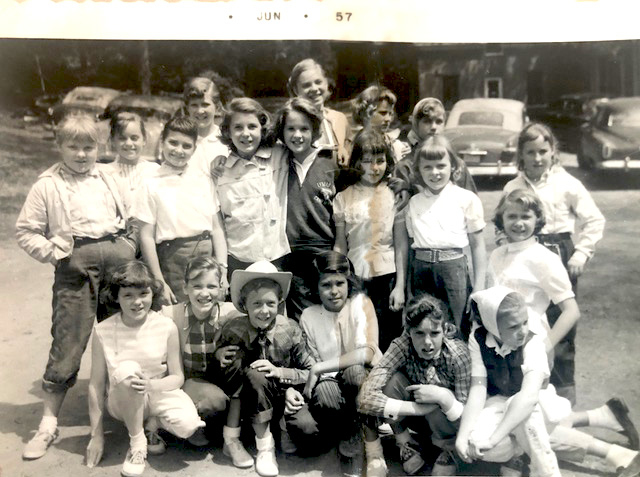 1957 Girl Scout outing to a riding ranch. The equestrians:
Back: Bonnie Duoos, Lauren Weck, Barb Joyce, Janice Lane, Mary Thorne.
Middle: Mary Cooper, Hilary Stafford, Connie Opperman, Cindy Morris, Mary Flaten, Dana Price, Katie Sandt, Joanne Pettes.
Front: Ellie Evans, Lee Ann Vizzier, Cindy Tripp, Linda Ainslie, Diane Dillner, Judy Hamara.
Wooddale Elementary School just before it was torn down in 1985

Parties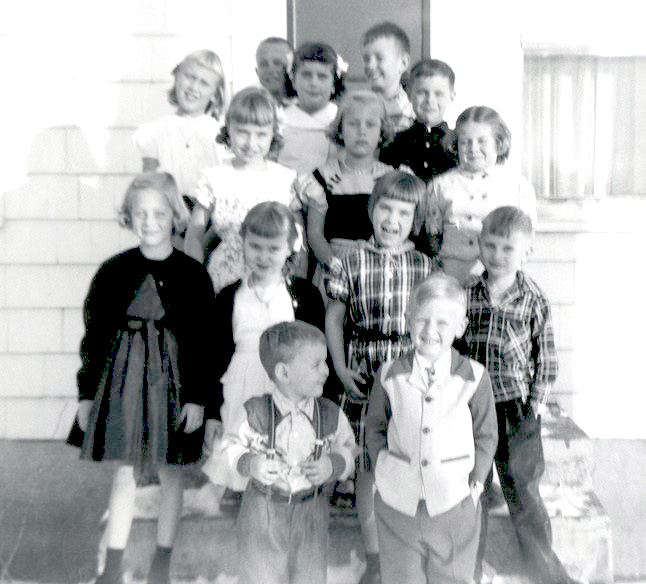 Nancy Miller's party, ca. 1956
Nancy (third row, left) celebrates with Dale Bailey, Betty Garrison (both second row), Sandra Lash (back left), Norman Miller (back right) and other neighbors and friends.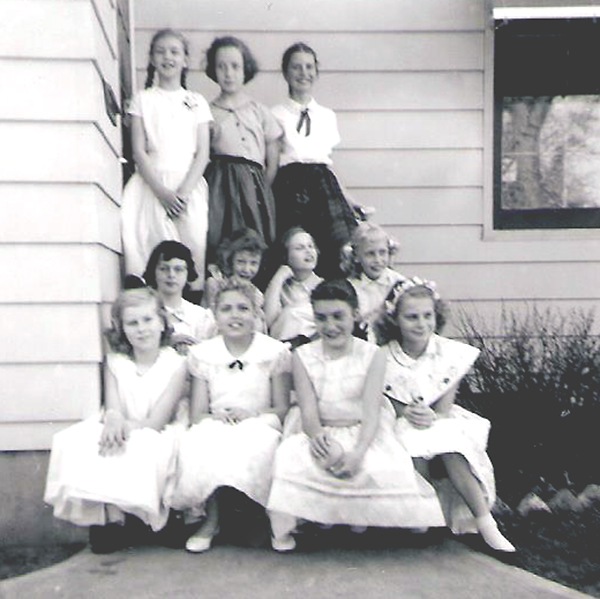 Carol Dickey's birthday party, ca. 1957
Back: Kea van der Ziel, Barb Baston, Betsy Cook.
Middle: Ginny Bayers, Mary Jo Knight, Carol Dickey, Patty McPeek.
Front: Anna Steiner, Diane Jensen, Cheryl Pacini, Gail Hughes.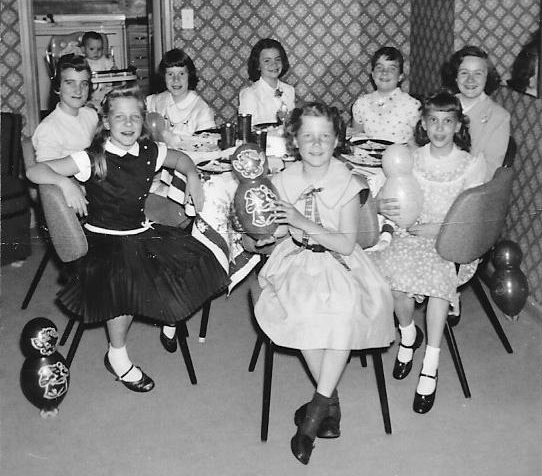 Carol Strom's birthday party, 1956
L to R: Holly Hanley, Floris Ann McPeak, Mary Ann Nord, [??], Dorothy Holder, Mary Hanley, Patty Paulson, Carol Strom.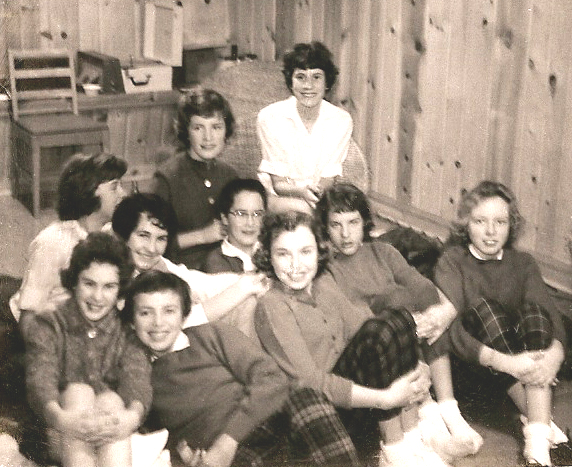 The rec room scene, 1960: Who needs boys? Not this 8th grade bunch: (front) Julie Jones, Barb Hansing, Nan Miller, Barb Subak and Bev Elving; (middle) Diane Nettum, Sue Palen and Phyllis Hanson; (back) Patsy Post and Mary Ann Nord.
Southview Junior High: Mr. Engen's 7th Grade Science Classes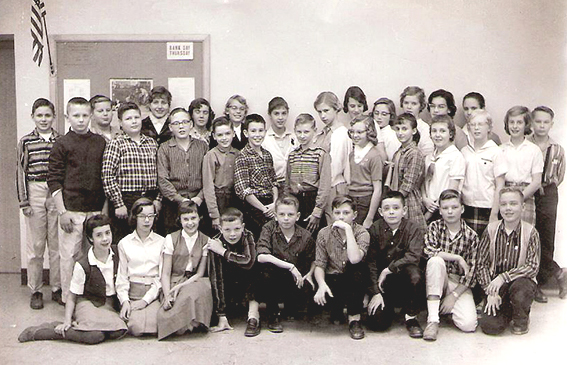 Back: Steve Mayberg, Gary Engen, Judy Sarff, Barbara ?, [??], Louy Diracles, Mary Jones, Mary Ann Nord, Cathy Lund, Lynn Olson, Pam Branham, [??].
Middle: Ben Grinley, Mark Peterson, David Stevenson, Tim Kirk, Tex Hewlett, Chuck Carlson, Marjorie Gottschalk, Syvia Honaas, Kathy Stebbins, Jane Carnahan, Barbara Fisher, Bill Bridgman.
Front: Lindy Krueger, Cheryl Patrick, Carol Dickey, Doug Pontius, David Jones, Jim Davis, Dan McLaughlin, John Anderson, John Sahlman.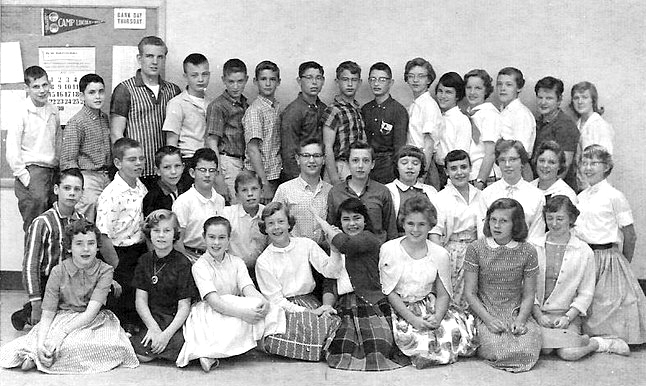 Back: Robbie Carlson, Jim Luce, Jim Landry, [??], [??], Gordy Ferguson, John McManus, Dolph Bezoier, Jim Toensing, Kea van der Ziel, Andy Matthies, [??], [??], [??], Donna Buckbee.
Middle: Bill Bridgman, Bob Granger, John Hinshaw, Mike Ruedy, Mark Brandow, Milt Edgren, Vic Koivumaki, [??], Linda Latchaw, [??], Sharon Alm, Barb Pengelly.
Front: Pat Sloan, Anna Steiner, Julie Jones, Cindy Tripp, Dana Price, [??], [??], [??].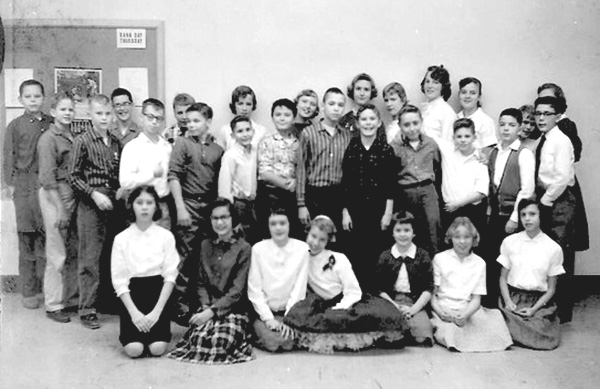 Back: Tom Huebscher, [??], [??], Patsy Post, Pam Palmer, Linda Dash, Karen Larson, Sue Fletcher, [??], Sue Barnes, [??].
Middle: David Cooper, [??], [??], Gerry Fuzzey, Steve Coffin, [??], [??], Woody Kuehn, Steve Gunberg, Scott Reeves, [??], Greg Wittke.
Front: Anne McKinsey, Jeanne Ostendorf, Candy Carson, Donna Halle, Darcy Duncan, Bev Elving, Sally Lewers.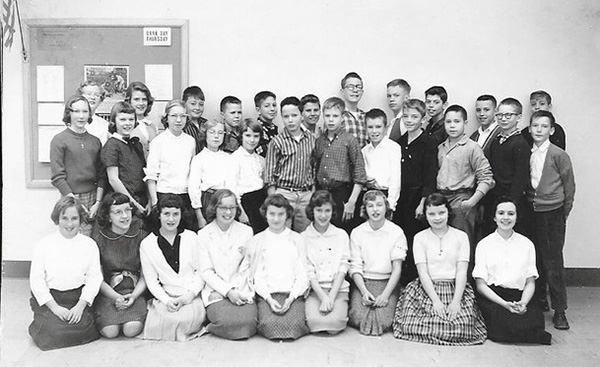 Back: [??], Judy ?, [??], Steve Waller, Mike Woodhead, Pete Gardner, Steve Johnson, Chuck Bredesen, Tom Ellingson, Dick Johnson, [??].
Middle:
[??], Katie Sandt, Randee Johnson, Becky Wingert, [??], Jeff Cloutier, Jim Baker, [??], [??], Roger Anderson, Renner Anderson, [??].
Front: Mary Thorne, Sue Covnick, Pat Johnson, Nan Brown, Barb Gillis, Linda Kreiser, Sue Howorth, Barbara Erickson, Beth Tinkham.
Teamwork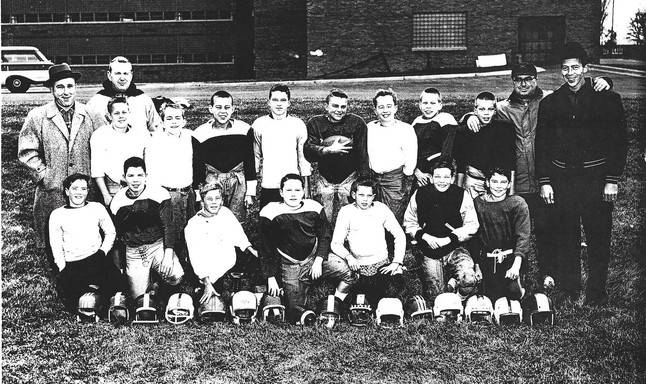 Extracurricular football, ca. 1959
Front: [??], Jim Arnold, Jerry Bergseth, Steve Fox, [??], Tom Cross, [??].
Back: Coach Babe Levoir, Coach Fox, Don Bennett, Doug King, Doug Dahlberg, Eric Gilster, Bill Lord, Tom Adams, Jim Carriger,[??], Coach Bill Lord, Coach Dahlberg.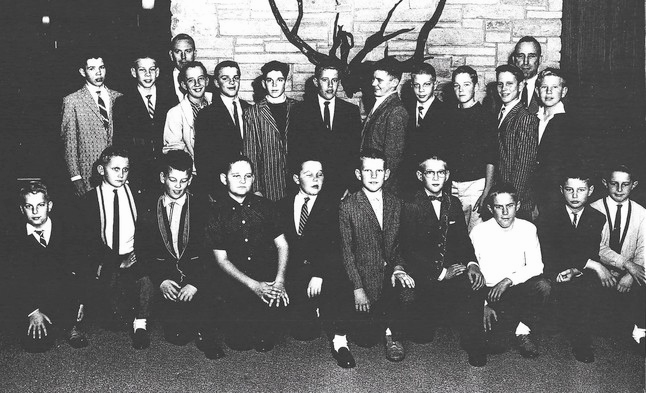 Team Banquet, ca. 1960
Front: [??], Dave LeGros, Ken Levoir, [??], Steve Fox, [??], [??], Keith Boettcher, [??] Bill Diercks.
Back: Tom Arnold, [??], Dr. Fox, Tom Adams, Bill Lord, John Bailey, Grant Hawthorne, [??], [??], Jerry Bergseth, Jay Bennett, Coach Levoir, Mickey Stenson.