In Memory
Michael H. Anderson VIEW PROFILE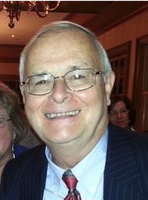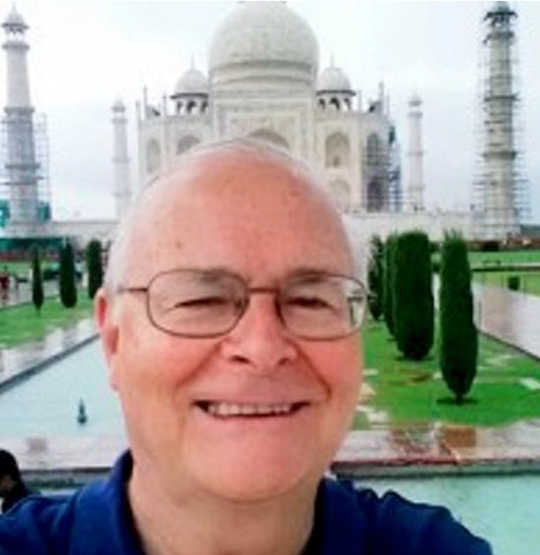 Anderson, Michael Hugh Age 75, passed away after suffering a heart attack on June 20, 2021. Michael, of Arlington Virginia, formerly of International Falls, Minnesota was born on October 28, 1945, to Paul Albert Anderson and Helen Ansley Anderson (Tibbetts). He received a Ph.D. in Political Science from the University of Hawaii / East-West Center, Honolulu and an MA and a BA in Journalism/Mass Communication from the University of Minnesota, Minneapolis. As a Peace Corps volunteer, he was an English teacher and a journalism lecturer/trainer in Malaysia. At the University of Minnesota, he was an instructor in the School of Journalism and Mass Communication and Information Services Coordinator for the College of Education. His media experience included reporting stints on daily newspapers in both Minneapolis and St. Paul, Minnesota and serving as editor-in-chief of "The Minnesota Daily" when it was the world's largest college newspaper. He began working for the US State Department in 1981 and served in many South and Southeast Asian countries (Papua New Guinea, India, Pakistan, Singapore, Philippines, and Indonesia), often serving as the Councilor for Public Affairs, managing the Embassy's press, cultural, and educational affairs. He was a remarkable Foreign Service professional and received many awards including the Exceptional Service in the Public Interest Certificate, and the Distinguished Alumni Award from the East-West Center. He retired in 2011 and was continually active in volunteer and philanthropic activities in the Washington, DC area; two of his favorite organizations were Friends of Malaysia and the Public Diplomacy Association. Mike shared his engaging personality and love of journalism and public affairs with his friends and family, often with his memorable Christmas letters and special "clipping service." He loved to travel world-wide and was beginning his first post-COVID trip when he passed. He especially enjoyed spending time with family and friends at the family cabin on Rainy Lake in the Ontario / Minnesota Borderland, where he will be particularly missed. He is survived by his brother Paul (Bonnie), his nephew Jesse (Julie), and his niece Lindsey (Pete) Fabian, four grandnieces (Annika, Leah, Claire, and Emma), and many beloved cousins and friends in the United States, Canada, and around the world. In lieu of flowers the family requests donations be made in Mike's honor to the University of the Minnesota's Hubbard School of Journalism Scholarship Fund, the Peace Corps, or Friends of Malaysia. A memorial service is scheduled for 11:00 a.m. (visitation l0:00 a.m.) September 16 at Atonement Lutheran Church in New Brighton, Minnesota. A celebration of Michael's life will occur on July 31 from 2:00-4:00 p.m. in the Astoria Condominiums library (2100 Lee Highway) in Arlington, VA and another celebration will occur at the family cabin on Rainy Lake in Ontario on August 29.
Published on June 27, 2021 https://www.startribune.com/obituaries/detail/0000394919/?fullname=michael-hugh-anderson
Mike was an outstanding and very active member of our class. He was feature editor of the Buzzette, World Affairs Club president, co-chair of the 1963 Homecoming, NHS and alternate to Boys State. More information about his long diplomatic career in foreign service is on his profile page on this website.
Mike attended our 50th class reunion, where he reconnected with several members of our class. He will be missed and we are proud that he was one of us! Please share your own memories of Mike.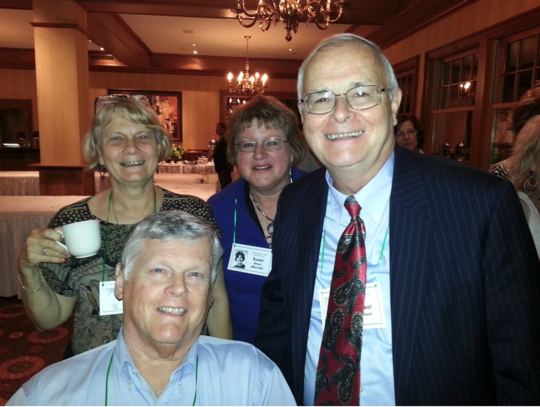 Mike with Mike Wilkinson, Gail Hughes and Sue Short at the 50th reunion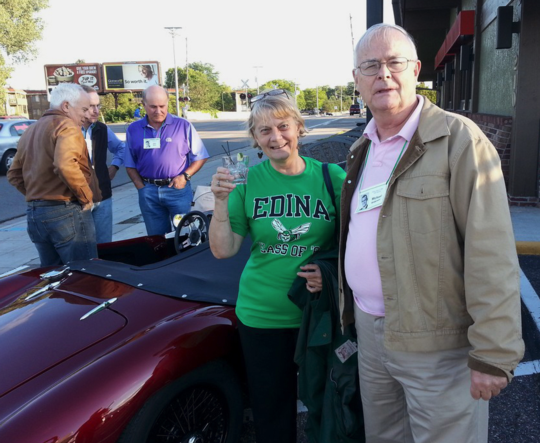 Mike with Gail. In the background -Mark Brandow, Drew Stirrat and Don Sharp

Mike with Louy in New Delhi in 1989.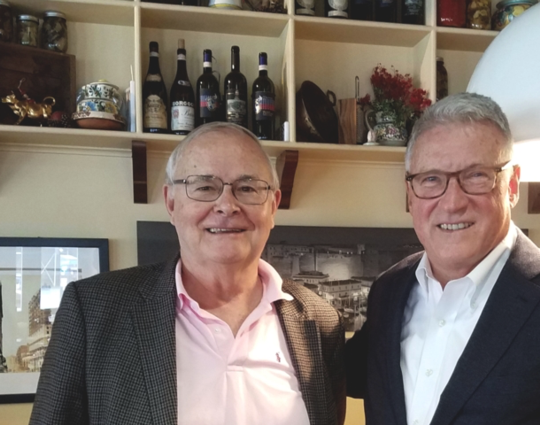 Mike and Greg Long in NYC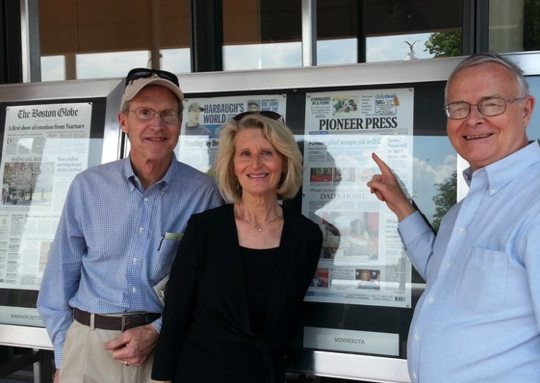 Drew and Sue Morrill Stirrat with Mike in D.C.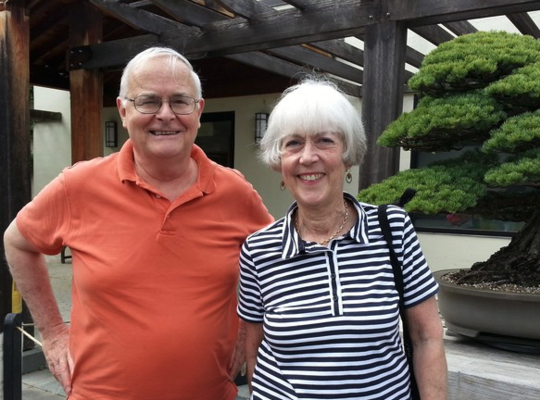 Mike with Anne McKinsey in D.C.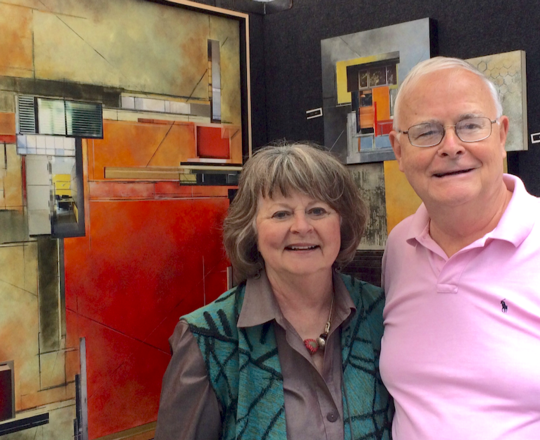 Mike with Ginny in Reston, VA.
Click here to see Michael H.'s last Profile entry.